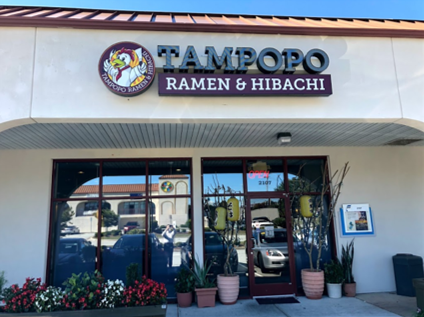 Tampopo is specialized in Japanese ramen, hibachi, and Korean spicy champon ramen. It is located in front of Super G Mart in Greensboro. Its food is really good, and there are much more than that in terms of running a business.
Full of heart, hearty soup
The noodle menus of Tampopo are largely Japanese ramen, udon, and Korean-style champon. I wanted to try them all, but I decided to compare two different kinds of broth with udon and champon first. When the food came out, I tasted champon soup and was surprised at the taste! It was definitely the best I've ever had. It was not too spicy and had a rich flavor and a charming taste. So, I asked the owner what the secret was, and he replied that they made the broth with eight healthy ingredients including pork bones and boiled it for three days. That's why the taste was amazing, and there was a reason for that.
When it comes to udon broth, it was made with nine special ingredients, and an employee who deliver the ingredients to the largest ramen restaurant in Washington, D.C., gave thumbs up, saying, "I've never had a better broth." While many other ramen restaurants use commercial broth diluted with water, Tampopo uses their special broth made by the owner family from the early morning every day. That's why there are big fans of Tampopo.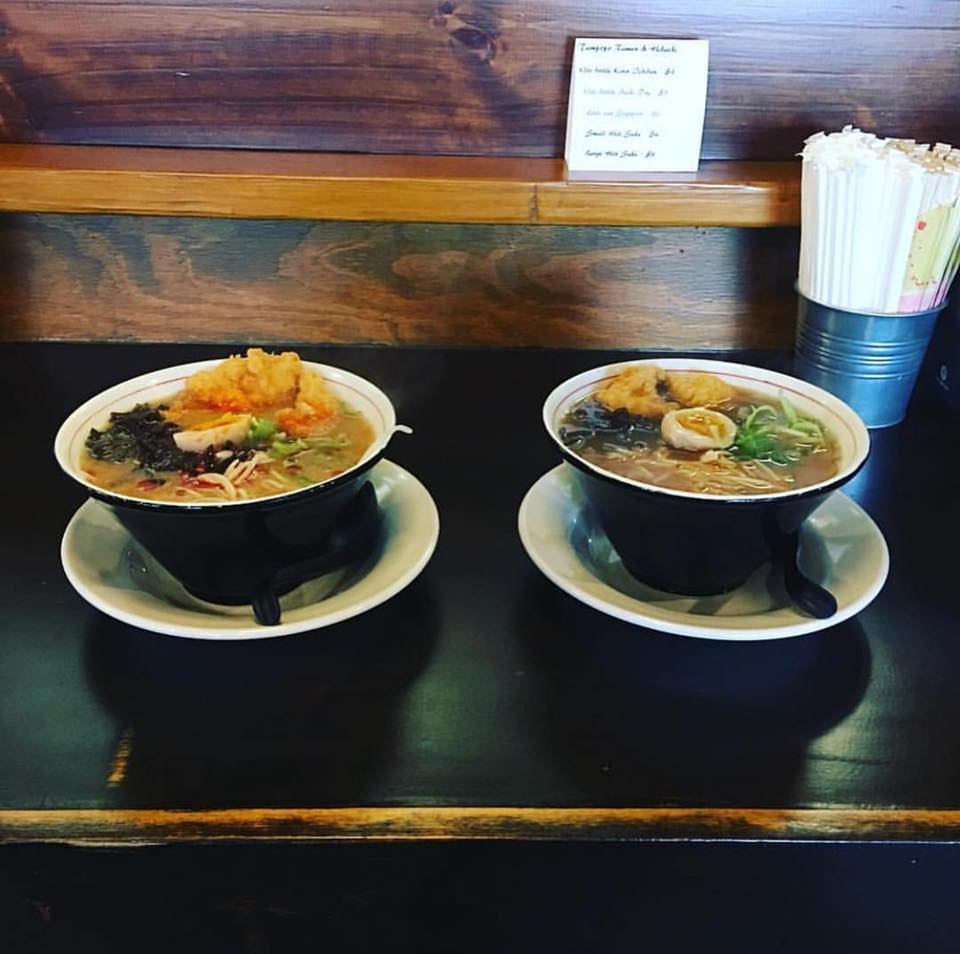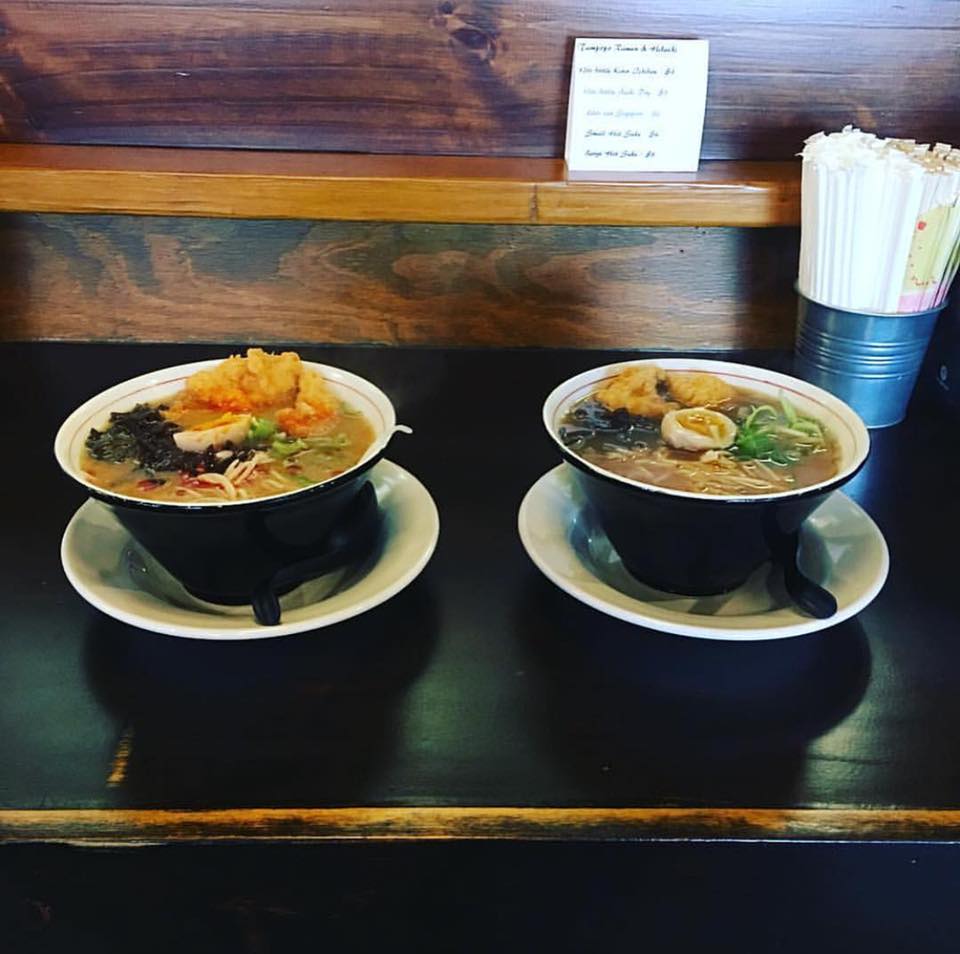 Noodles that never be mushy and soggy in two days.
One of the important things in noodle dishes is chewy noodles. So, we usually eat ramen and udon right after cooking. However, I saw some customers who took their to-go noodles. I asked the owner what if the noodles became mushy and soggy while they were going home. He said that Tampopo's noodles never be mushy and soggy in two days because they boiled them with special know-how. Wow! Then I did understand why there were so many to-go orders of ramen, udon, and champon.
Homemade sauce and side dishes
I found out that there were a variety of sauces on one side of the restaurant, so I asked the owner if they made these sauces too. He answered that they made those sauces with eight secret ingredients for a day. I tasted them one by one with curiosity. It was a refreshing and spicy taste that was definitely different from the commercial sauce.
Chicken radish and kimchi, along with the main dishes, were also handmade at the restaurant, especially kimchi, which is made for local customers without salted fish sauce.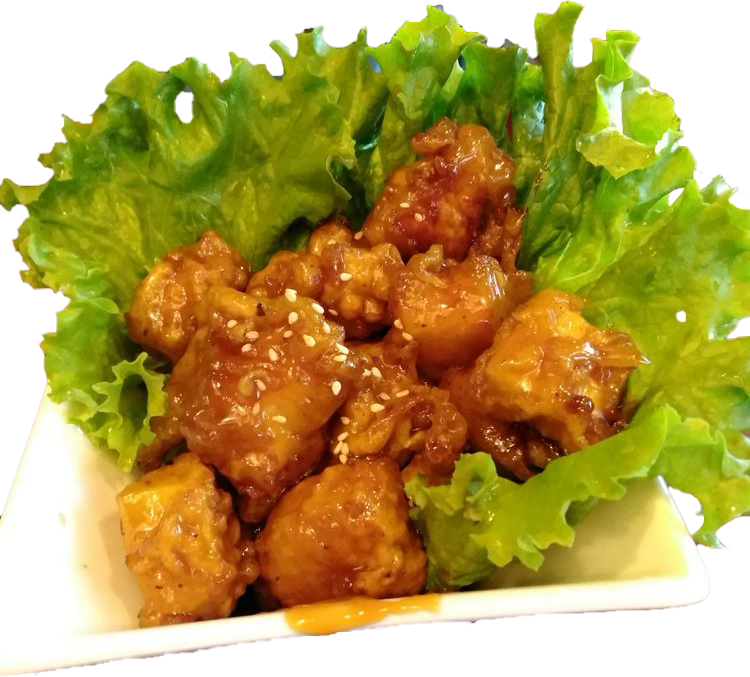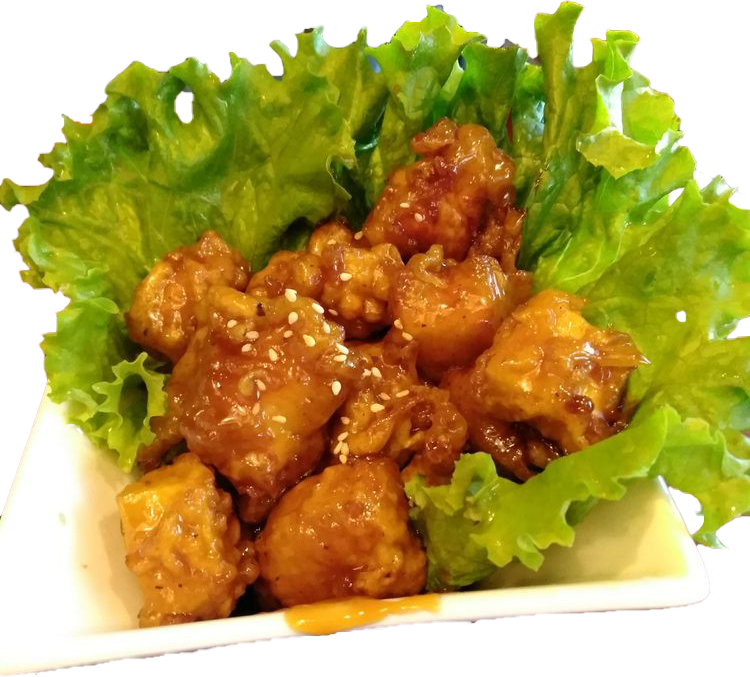 Also, there were some special menus, which were Korean-style seasoned chicken and Goguma Mattang (Deep-fried Sugar Glazed Sweet Potato Wedges). I couldn't resist them because they were Korean soul food! The food came out and I tried the first bite of Mattang. Crispy! Oh, it was a real, delicious Mattang that sounded like a thin piece of ice broke in my mouth. The combination of seasoned chicken and chicken radish was perfect and reminded me of a taste of Korea.
Seasonal menu for summer
This summer, Tampopo introduced soy bean noodles as a seasonal menu. All staff of Tampopo have tried a variety of recipes and after tasting them, they have completed the best soy bean noodles that can't be tasted anywhere else. I couldn't wait to taste the soy beans noodle, so I have been there when they launched the summer menu. It was so nice. The bean soup was perfect, and the color combination of half boiled egg, cherry tomatoes and freshy cucumber was beautiful. In addition, it was served with ice cubes, so I could add some ice to enjoy the bean noodles more coolly, depending on my preference.
The best staff
Whenever I went to Tampopo, I could see the owner's wife and tell that she was a stately woman with a gentle charisma, warmth, and humility. When I asked her what Tampopo's pride was, she said that No. 1 was putting first things first. She believed that the first thing for a restaurant was sanitation, so they always washed the vegetables twice or three times and cooked it clean. That's why they needed four people in the kitchen. No. 2 was their best staff. They were all dedicated and went beyond. When they developed a new menu, the whole staff was highly enthusiastic and had a great sense of it, so she said that they were very grateful to work with these wonderful staff.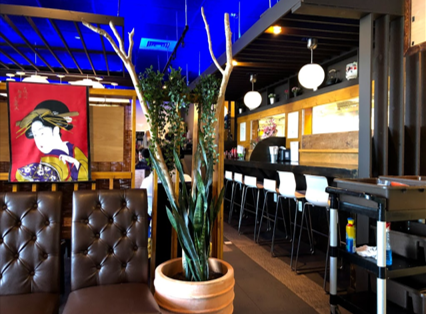 Business Mind
One more thing that I was very impressed was that the owner continued to look for better ways to provide the best food at a reasonable price. For example, in order to buy the best quality noodles at the best price, he started direct dealing with the best noodle plant and continued to develop new menus aimed at a diverse customer base. Furthermore, they had a plan to introduce a brand new menu for young people in the near future.
And most surprisingly, like Chick-fil-A, the fast-food restaurant, they boldly close the door on Sundays so that every staff member could spend time with their family and God. The owner told me the reason. He has tried to run the business honestly as a senior elder of Greensboro Grace Church and all his staff were Christians, too. So, he decided to close on Sundays since the very beginning. It's a bit disappointing for some customers because they can't enjoy this delicious food on Sundays. I hope there are a lot of branches in Raleigh and Charlotte areas so that we can enjoy their awesome food anywhere around North Carolina.
Tampopo Ramen & Hibachi
4929 W Market St Suite 2107, Greensboro, NC 27407
T. (336) 897-3313